Nanotechnology in Water and Wastewater Treatment: Theory and Applications (Micro and Nano Technologies) (Paperback)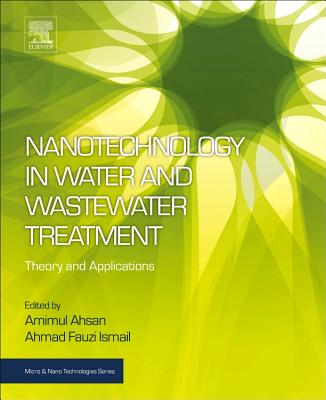 Description
---
Nanotechnology in Water and Waste Water Treatment: Theory and Applications explores the unique physicochemical and surface properties of nanoparticles and highlights the advantages they provide for engineering applications. Applications covered include the generation of fresh water from surface water and seawater, the prevention of the contamination of the environment, and the creation of effective and efficient methods for remediation of polluted waters. Each chapter covers a different nanotechnology-based approach and examines the basic principles, practical applications, recent breakthroughs and associated limitations. This book is ideal for researchers and professionals in the fields of nanotechnology, water treatment and desalination.
In addition, it is also ideal for postgraduate students, industry and government professionals, managers and policymakers.
About the Author
---
Associate Professor Amimul Ahsan has nearly 15 years research, teaching, and industry experience. He has published extensively in water and environmental engineering, including 9 books, 16 book chapters, and over 125 journal articles. He has received 14 international awards, including "Who's Who in the World 2015," "Leading Engineers of the World 2013," and the "Vice Chancellor Fellowship Award (Science and Technology)" from Sultan Selangor (Chancellor, UPM) in 2015. He is editor-in-chief of five journals in the United States, the United Kingdom, and Malaysia, and founder of the Journal of Desalination and Water Purification and the Journal of Advanced Civil Engineering Practice and Research. He is involved with several collaborative research projects globally and has a Scopus h-index of 22.He was a former faculty member of the Department of Civil Engineering and key researcher at the Institute of Advanced Technology (ITMA), University Putra Malaysia (UPM), Malaysia.