Flyover Lives: A Memoir (Paperback)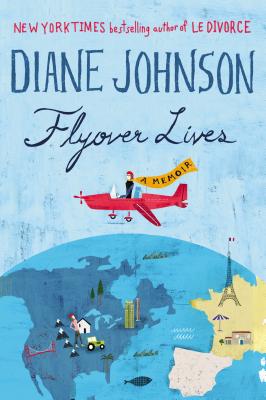 $16.00

Special Order - may be out of print
Description
---
A] vivid . . . quest for roots. . . . Splendid.
The New York Times Book Review
Growing up in the small river town of Moline, Illinois, Diane Johnson always dreamed of venturing off to see the world and did. Now having traveled widely and lived part-time in Paris for many years, she is stung when a French friend teases her about Americans indifference to history. Could it be true? The j accuse haunts Diane and inspires her to dig into her family's past, working back from the Friday night football of her youth to the adventures illuminated in the letters and memoirs of her stalwart pioneer ancestors beginning with a lonely young soldier who came to America from France in 1711.
As enchanting as her bestselling novels, Flyover Lives is a moving examination of identity and the wispy but material family ghosts who shape us. As Johnson pays tribute to her deep Midwestern roots, she captures the perpetual tug-of-war between the magnetic pull of home and our lust for escape and self-invention.
About the Author
---
Diane Johnson grew up in Moline, Illinois. She now lives in San Francisco and Paris.
Praise For…
---
"[A] vivid . . . quest for roots. Johnson strikes an elegiac note in her cullings of family and national history . . . splendid."
—The New York Times Book Review
 
"Smart and engaging . . . [A] singularly agreeable and appealing book."
—The Washington Post
 
"Smart . . . perceptive . . . Flyover Lives is a memoir of the Midwest sure to charm readers."
—Maureen Corrigan, NPR

"Delightful . . . compelling and entertaining. . . . [Johnson's] storytelling brings [the] past vividly to life."
—Chicago Tribune
 
"Lovely writing . . . [It's an] absolute pleasure [to be] in the company of a skilled writer who so eloquently examines the people and geography that shaped her."
—Boston Globe

"Johnson seeks to understand how [her family] history has shaped her character, and . . . her cheerful pragmatism and unsparing work ethic do seem tied to the can-do spirit of her ancestors."
—The New Yorker

"Charming."
—San Francisco Chronicle

"Adeptly structured, incisive, funny, and charming . . . Keenly observed."
—Booklist