Anna and the French Kiss (Paperback)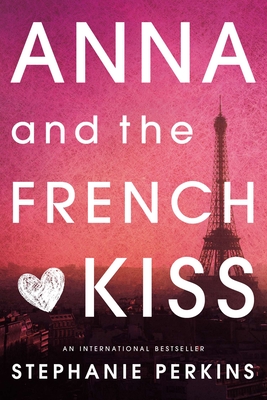 $10.99
usually available in 1-5 days
Staff Reviews
---
Cheesy title aside (like- a kiss isn't even a major plot point aside), this is a charming YA novel that I've found myself rereading several times over the years. Anna Oliphant is a sassy, average American high schooler just trying to get by. She gets shipped out to Paris by her absent father who wanted to appear high cultured to his yacht buddies. Only problems are: a croissant knows more French than she does, and she does not want to leave her family and friends during her senior year. This adventure in friendship and self-discovery will have you laughing, crying, and groaning with all the heartfelt – and at times dramatic (it is high school) – moments. It's a story about the connections we make in this world, and how to be at peace with yourself and others. There's also a wonderful sense of place in this book! Love the characters. Love the book. For anyone looking for a friend in a crazy situation, or anyone interested in studying abroad.
— Brynn
Description
---
Anna can't wait for her senior year in Atlanta, where she has a good job, a loyal best friend, and a crush on the verge of becoming more. So she's not too thrilled when her father unexpectedly ships her off to boarding school in Paris - until she meets Etienne St. Clair, the perfect boy. The only problem? He's taken, and Anna might be, too, if anything comes of her crush back home. Will a year of romantic near-misses end in the French kiss Anna awaits?

"Magical. Anna and the French Kiss really captures the feeling of being in love." - Cassandra Clare, author of The Mortal Instruments series

"Anna and the French Kiss charms [readers] with its Parisian setting and très bien boy."
—MTV.com

"Very sly. Very funny. Very romantic. You should date this book." - Maureen Johnson, New York Times bestselling author

"Tantalizing pacing, sparkling repartee, vibrant supporting characters . . ." - Gayle Forman, New York Times bestselling author of If I Stay

"Imagine a mug of rich, thick hot chocolate. Now add a swirl of sweet whipped cream. Yummy? Oui. Well, Anna and the French Kiss is richer, sweeter, and--yes--even hotter. You're in for a very special treat." --Lauren Myracle, New York Times bestselling author of Peace, Love and Baby Ducks and Let It Snow
About the Author
---
Stephanie Perkins (www.stephanieperkins.com) lives in Asheville, North Carolina.