The Greatest Raid: St. Nazaire, 1942 (Hardcover)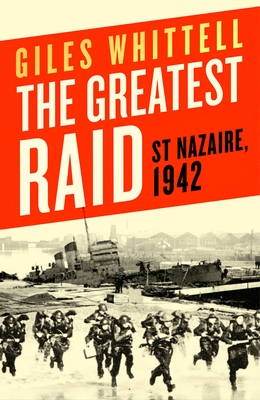 Description
---
The definitive account of one of the most desperately heroic missions launched during World War Two. In March 1942, at perhaps the darkest moment of World War Two for the Allies, Britain launched a nearly suicidal raid on the Nazi-occupied French port of St. Nazaire, which the German Navy was using as a dry dock for ship repairs (the Tirpitz, the sister ship of the Bismarck, was scheduled for
repairs there). Destroying it would hinder the U-boat campaign and force German ships to return hundreds of miles to home ports. The plan was for British commandos to attack the port and simultaneously to use an explosives-laden, American-built ship dating from World War One, the Campbelltown, as a
gigantic torpedo, launching it into the docks. The first element of Operation Chariot went disastrously. The second proved spectacularly successful. The detonation of the Campbellown put the St. Nazaire dry dock out of commission for the war's duration. To be published on the 80th anniversary, Giles Whittell's book will offer the definitive account of the raid, which was undertaken by Royal Navy and British commandos, most of whom were killed or captured. The Greatest Raid provides a gripping and authoritative narrative of one of the most daring
military operations ever undertaken.

About the Author
---
Giles Whittell is the author of Bridge of Spies (Broadway Books/Crown), and Spitfire Women of World War II. He has worked as a Times (UK) correspondent in Los Angeles, Moscow and Washington, was the Times' chief leader writer for three years. He is World Affairs Editor at Tortoise Media, based inLondon.