The Theory of Guanxi and Chinese Society (Hardcover)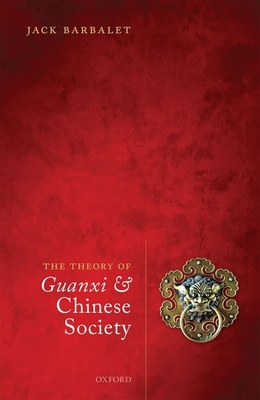 $85.00

Coming Soon - Available for Pre-Order Now
Description
---
The concept of guanxi is used extensively in Chinese society. Loosely understood as 'connections' or 'networks', it refers to long-term mutually reinforcing exchanges between individuals based on affective and normative commitments. This book comprehensively examines the nature and background
of this extremely significant and distinct feature of Chinese social, political, economic, and business relations. It takes account of the major theoretical frameworks that relate to the long-term connections that are developed to pursue instrumental advantage in a society marked by relatively weak
legal and regulatory institutions. The book locates such theorizing in the major features of the rapidly evolving Chinese market society. Yet it also pays attention to the historical origins and cultural sources of a highly particularistic approach to the acquisition of social and material resources -- an approach which relies on
obligatory relations of favour exchange between persons who self-consciously and strategically select their associates and goals. This sociological treatment of guanxi challenges many dominant conventions and introduces a novel research approach which captures the pertinent psychological dispositions, cultural expressions, and institutional frameworks that underpin the phenomenon.

About the Author
---
Jack Barbalet, Professor of Sociology, Australian Catholic University Jack Barbalet is Professor of Sociology at the Australian Catholic University. His first academic appointment was lecturer in economics at the University of Papua New Guinea, and his longest held at the Department of Sociology, Australian National University. Prior to his current position, he wasChair Professor and Head of the Sociology Department at Hong Kong Baptist University. Barbalet's research is focused on sociological theory and the sociology of China.