100 Postcards from Austen to Zola (Novelty book)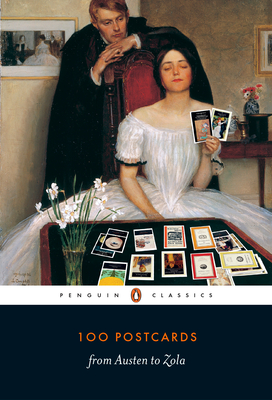 $19.99

usually available in 3-5 business days
Description
---
A collection of 100 postcards, each with a different iconic Penguin Classics cover, in a beautifully designed box

Since its launch with The Odyssey in 1946, Penguin Classics has become the largest and best-known classics imprint in the world. Spanning 4,000 years of world literature, covering all the greatest works of fiction, poetry, drama, history and philosophy in between, 100 Postcards from Austen to Zola is the perfect gift for book lovers everywhere. Here you will find Shakespeare, Austen, Balzac, Ibsen, Virgil, Chekhov, Gaskell, Dickens, Bronte, Nietzsche, Wells, Confucius, Keko, Keats and more.
About the Author
---
For more than half a century, Penguin Classics has been the leading publisher of classics in the English-speaking world. Since the publication of the first Penguin Classic in 1946—E. V. Rieu's translation of The Odyssey—Penguin's mission has been to make the great books of all time available at a reasonable cost. To this end, Penguin is dedicated to making sure that these books speak to contemporary readers by embracing excellence in scholarship, translation, and book design.  The Penguin Classics list is organic. New books are brought into the series and others are removed as tastes and interest in literature evolve. Penguin's ability to react to the always evolving universe of great literature is one of the many things that has made Penguin the leader in classics publishing.