Dublin Like a Local (Local Travel Guide) (Hardcover)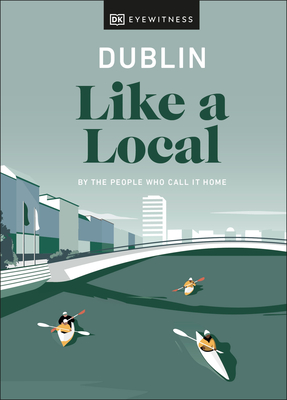 Description
---
Unearth a hidden Dublin, a capital like no other, with this fantastic insider guide to a true gem of the Emerald Isle

It doesn't matter if you're something of a local already, or a brand new visitor - this stylist guide will have something for everyone, helping you uncover the 'real' Dublin, the one lived in and loved by the locals

This one-of-a-kind travel guide to Dublin includes:

   • Two-color, bold modern design with contemporary illustrations throughout
   • Narrative style throughout, making the local, personal voice central to every entry
   • Structured by six themes and subsequent sub-themes, rather than areas, to echo how people are traveling, rather than where. Themes include Eat, Drink, Shop, and more!
   • Each entry includes its unique address so readers can pinpoint precisely where they are heading 
   • Each theme ends with a tour spread, dedicated to a specific interest or experience. For example, "A Whiskey Walk in Dublin" and "A Cycle on the Grand Canal"
   • Created keeping in mind readers traveling in a post-Covid world

Discover a hidden Dublin

Home to incredible art centers, delicious whisky dens, leafy urban parks, and a nightlife scene like no other, this convivial city is endlessly enticing! Discover locations beyond Trinity College and Temple Bar and unearth an almost secret side to the city, one that only the locals know - and soon, you!

From the 'proper' pubs and cool clubs to Sunday roasts and art hubs, this Dublin guidebook will help you find all the local's favorite hangout spots and hidden haunts. Enjoy the craic at a whiskey bar near Stephen's Green, take a dip in the Irish Sea at Sandycove, and browse artisan markets in the city's quieter Georgian squares. 

More in the series

From New York and London to San Francisco and Tokyo, there are more places to discover with these niche local guides! Written by the people who call it home, the Like A Local series from DK takes you beyond the tourist track to experience the heart and soul of each city!