Myth and Menagerie: Seeing Lions in the Nineteenth Century (Hardcover)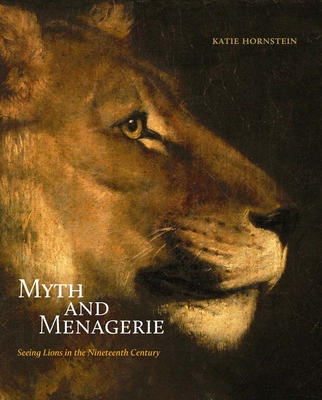 Description
---
An innovative examination of encounters between humans and lions and representations of these charismatic animals in the visual culture of postrevolutionary France
 
In artistic traditions that stretch back to antiquity, lions have been associated with strength and authority. The figure of the lion in nineteenth-century France stood at a crossroads between these historical meanings and contemporary developments that recast the animal's significance, such as the literal presence of lions in public menageries.
 
In this highly original study, Katie Hornstein explores the relationships among animals, spectatorship, and visual production. She examines the fascinating encounters between artists, viewers, and lions that took place—in menageries and circuses, on canvases, and on the pages of books—and out of which, she argues, new perceptions of power, empire, and the natural world emerged.
 
Myth and Menagerie considers a range of visual objects, bringing into dialogue photographs of circus animals, hunting manuals, and zoo guidebooks with sculptures, drawings, and paintings by artists such as Théodore Géricault, Eugène Delacroix, Édouard Manet, and Rosa Bonheur. Illuminating the lives of individual lions against the backdrop of societal change and colonial expansion, Hornstein constructs a fresh theoretical framework for thinking about animals as more than symbols or passive subjects and for acknowledging a history in which both humans and animals had a stake.
About the Author
---
Katie Hornstein is associate professor of art history at Dartmouth College and author of Picturing War in France, 1792–1856.
Praise For…
---
"Extraordinarily well-researched and a deeply engrossing read, Myth and Menagerie moves across textual and visual artifacts with great fluency, bringing readers as close as possible to the once-living lions who inspired the book."—Natania Meeker, University of Southern California

"Hornstein accords lions the dignity, empathy, and respect that they were habitually denied in the period and have rarely received in historical scholarship. Myth and Menagerie is an achievement for its originality and the depth with which it examines lion-human interactions."—David O'Brien, author of Exiled in Modernity: Delacroix, Civilization, and Barbarism