The Locked Room: A Martin Beck Police Mystery (8) (Martin Beck Police Mystery Series #8) (Paperback)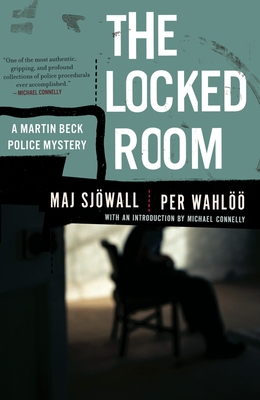 Other Books in Series
This is book number 8 in the Martin Beck Police Mystery Series series.
Description
---
The stunning eighth installment in the Martin Beck mystery series by the renowned Swedish crime writing duo is a masterful take on a classic locked room mystery. With an introduction by Michael Connelly: "One of the most authentic, gripping, and profound collections of police procedurals ever accomplished."

A young blonde in sunglasses robs a bank and kills a hapless citizen. Across town, a corpse with a bullet shot through its heart is found in a locked room–with no gun at the scene. The crimes seem disparate, but to Martin Beck they are two pieces of the same puzzle, and solving it becomes the one way he can escape the pains of his failed marriage and the lingering effects of a near-fatal bullet wound. Exploring the ramifications of egotism and intellect, luck and accident, this tour de force of detection bears the unmistakable substance and gravity of real life.
About the Author
---
Maj Sjöwall and Per Wahlöö, her husband and coauthor, wrote ten Martin Beck mysteries. They plotted and researched each book together then wrote alternate chapters. The books were written over a ten year period and carefully planned to allow for gradual character development and evolving social commentary as the series continued. Mr Wahloo, who died in 1975, was a reporter for several Swedish newspapers and magazines and wrote numerous radio and television plays, film scripts, short stories, and novels. Maj Sjöwall is also a poet.


Praise For…
---
"The best yet in a superb series of mysteries."–Minneapolis Tribune
.
"One of the most authentic, gripping and profound collections of police procedurals ever accomplished."–Michael Connelly

"It's hard to think of any other thriller writers (apart from Simenon perhaps) who can capture so much of a society in a couple of hundred pages and yet still hold true to the thriller form."–Sean and Nicci French

"Lively, stylistically taut . . . Sjöwall and Wahlöö changed the genre."–Henning Mankell