The Ha-Ha: A Novel (Paperback)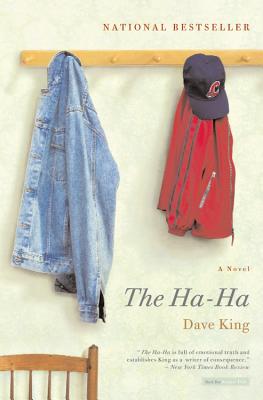 Staff Reviews
---
Howard Kapostash hasn't spoken in thirty years due to a severe head injury he suffered in Vietnam. His high school sweetheart, Sylvia, with problems of her own, asks Howard to look after her nine-year-old son, Ryan. The presence of this resourceful boy in Howard's life transforms him. Forced out of his isolation, he finds unexpected joy in work, in baseball, and in meals with his quirky roommates. He reconnects.
Part Quasimodo, part Boo Radley (to Ryan's Jem), part Holden Caulfield, Howard is an everyman, and a protagonist that stays with you. This is a graceful, funny, moving first novel about the cost of war and the human need to connect. If you enjoy Harper Lee and Richard Russo, give Dave King a try.
~John
— From
John
Description
---
Howard Kapostash has not spoken in thirty years. The small repertory of gestures and simple sounds that he uses to communicate lead most people to assume he is disturbed. No one understands that Howard is still the same man he was before his tragic injury. But when he agrees to help an old girlfriend by opening his home to her nine-year-old son, the presence of this nervous, resourceful boy in his life transforms Howard utterly. He is afforded a rare glimpse of life outside his shell? With all its exuberant joys and crushing sorrows.