Beyond Consumption: India's New Middle Class in the Neo-Liberal Times (Hardcover)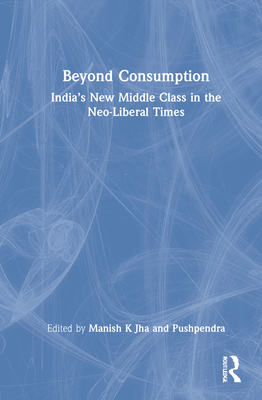 $155.00

Coming Soon - Available for Pre-Order Now
(This is a special order book which cannot be returned.)
Description
---
This book analyses India's middle class recognising the diversity within this class, the people, their practices, and the production of spaces.
It explores the economic and social lives of the new middle class, expanding the areas of inquiry beyond consumption in post-liberalisation India and its intersectionalities with gender, caste, religion, migration, and other socio-economic markers in various cities across the country. The book interrogates the meanings and perceptions of social mobility, growth, consumerism, technology, social identity, and development and how they can be emancipatory or subjugating in different contexts. It engages with the new entrants in the middle class, particularly from the marginalised sections, their struggles, insecurities, anxieties, agency, and experiences. The personal, emotive, and psychic dimensions of social mobility have been dealt with in the larger context of socio-economic landscapes. The book crosses disciplinary and spatial boundaries and uses a variety of methodologies to provide perspectives on several unexplored or underexplored areas of India's new middle class.
This book will be of interest to scholars and researchers of sociology, economics, development studies, public policy, and South Asian studies.
About the Author
---
Manish K Jha is Professor of Community Organisation and Development Practice, School of Social Work, Tata Institute of Social Sciences, Mumbai. His research interests include migration, disaster response, middle classes, poverty and social justice. Pushpendra is Professor and Chairperson of the Patna Centre of Tata Institute of Social Sciences. His research interests include agrarian relations, informal labour, migration, and social policy.