Anyone Can Speak Confidently: The recipe for public speaking success (Paperback)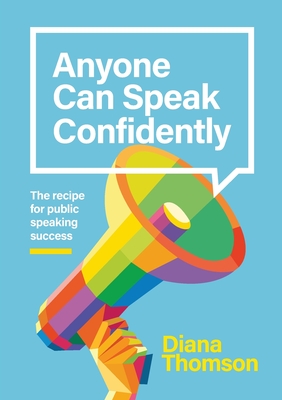 $19.90
usually available in 5-10 days
Description
---
Simple Speaking Preparation for Any Size Group, in Any Situation
When we speak to more than one person at a time, it's calling on skills we are not necessarily born with, but arguably anyone can learn. Whether it's presenting yourself for a job opportunity, outlining big ideas to colleagues, training staff, or going bigger and stepping onto a stage; your brother's wedding or an audience of thousands - everything you need to know about preparing and delivering an outstanding speech or verbal delivery of any kind is included in this one book.
Diana Thomson guides you through every step in a relatable context, with clear explanations and descriptions about how you can prepare, build on an idea, practice, then deliver a presentation that hits its mark. Every time.
You will also find details about mental preparation, calming nerves, and all the items you need in your 'toolbox' to ensure smooth running on the day.
Easy to follow diagrams, and examples using the simple analogy of preparing a meal for any size group makes this book a valuable resource for communication in business and in everyday life. Inside this book you will find a chapter that is of special interest to anyone creating online videos and presenting remotely.
The key benefits you will get from this book include details on how to manage:
Structure
Flow of your presentation
Rehearsals
Storytelling Essentials
Body Language
And the Five Ps:
Preparation
Pace
Poise
Purpose
Pitch
If you have a fear of public speaking, or are nervous when asked to give any kind of presentation, this book will guide you effortlessly through those fears and help you achieve all that you wish to convey to your audience.
Now is also a great time to update Soft Skills to increase your employability