The Suffragette: The History of the Women's Militant Suffrage Movement (Paperback)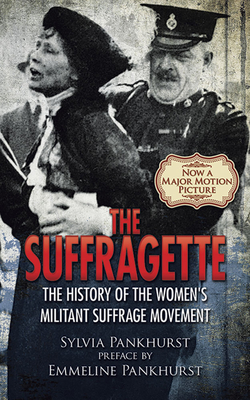 $16.95
On Our Shelves Now
(This is a special order book which cannot be returned.)
Description
---
By 1903, more than fifty years of peaceful campaigning had brought British women no closer to attaining the right to vote. In that year activist Emmeline Pankhurst founded the Women's Social and Political Union, a militant organization dedicated to achieving women's suffrage. The union's motto, Deeds not words, reflected its radical approach, consisting of stone-throwing, window-breaking, arson, and physical confrontation with authorities.
The Suffragette, written by Emmeline Pankhurst's daughter, Sylvia, offers an insider's perspective on the union's growth and development as well as the motives and ideals that inspired its leaders and followers. She chronicles the protesters' tactics as well as the consequences of their actions: arrests, imprisonment, hunger strikes, and the mental and physical ordeals of forced feeding. Vintage photographs illustrate the demonstrations, courtroom trials, and other dramatic incidents from the history of the women's militant suffrage movement.
About the Author
---
Sylvia Pankhurst was a feminist, Communist, and anti-Fascist activist in Great Britain during the period before World War I. She and her mother, Emmeline Pankhurst, and her sister, Christabel Pankhurst, were active in the suffragette movement from 1906 to 1914.Emmeline Pankhurst founded the Women's Franchise League and the Women's Social and Political Union. Time magazine deemed her among the most important figures of the twentieth century, and she is recognized as one of the most influential suffragettes in the United Kingdom and the United States. She was integral to the militancy of the movement, encouraging vandalism, trespass, and hunger strikes in support of the cause.