Great Kingdoms of Africa (Hardcover)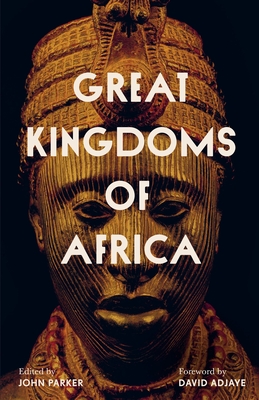 Description
---
A groundbreaking, sweeping overview of the great kingdoms in African history and their legacies, written by world-leading experts.
 
This is the first book for nonspecialists to explore the great precolonial kingdoms of Africa that have been marginalized throughout history. Great Kingdoms of Africa aims to decenter European colonialism and slavery as the major themes of African history and instead explore the kingdoms, dynasties, and city-states that have shaped cultures across the African continent.

This groundbreaking book offers an innovative and thought-provoking overview that takes us from ancient Egypt and Nubia to the Zulu Kingdom almost two thousand years later. Each chapter is written by a leading historian, interweaving political and social history and drawing on a rich array of sources, including oral histories and recent archaeological findings. Great Kingdoms of Africa is a timely and vital book for anyone who wants to expand their knowledge of Africa's rich history.
About the Author
---
John Parker is Senior Lecturer in the History of Africa at SOAS, University of London, and coauthor and coeditor of African History: A Very Short Introduction and The Oxford Handbook of Modern African History, respectively.
  Essays by David Wengrow · Rahmane Idrissa · Cécile Fromont · Olatunji Ojo · Habtamu Tegegne and Wendy Laura Belcher · Muhammadu Mustapha Gwadabe · Wayne Dooling
Praise For…
---
"Illustrated with fantastic images of artefacts and landscapes, Great Kingdoms of Africa enlightens readers on the rich history of the continent before the brief period of European colonisation."
— Geographical

"I used to think, until fairly recently, that the methods available to historians of the distant African past were of a different sort than those within the reach of their European counterparts. As a citizen of a country once colonized by the British, I felt it was perhaps impossible to know of an African past without looking at it through the meddlesome empires of Europe. . . . What changed my perspective—and lifted the fog of ignorance—is the recent book Great Kingdoms of Africa, edited by John Parker."
— Book Post

"Pageantry and intrigues, imperial wars and despots lavishly coercing their rivals with violence all figure in these studies, written by a diverse group of scholars from North American, African and European institutions. African monarchs were often seen to have mystical or divine powers, yet these writers focus on earthly power perpetuation. They cite archaeological findings and oral traditions as sources – in part because many kingdoms were not literate and left few, if any, archival materials – giving these essays a fresh, interdisciplinary spirit."
— Times Literary Supplement