An Amazing Little Girl with Rhombencephalosynapsis (Paperback)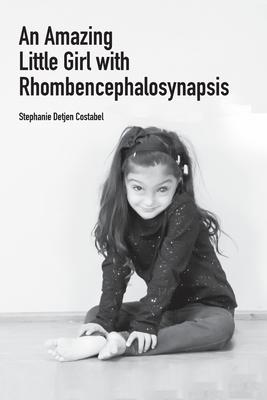 $18.95

usually available in 3-7 days
(This is a special order book which cannot be returned.)
Description
---
Can you say
Rhombencephalosynapsis?
This is the story of an extraordinary girl living with an extremely rare brain malformation.
With over eighteen surgeries and countless hospitalizations and medical procedures, this incredible child has overcome more obstacles in her short six years of life than most of us endure in a lifetime.
Rhombencephalosynapsis gave way to a set of other difficulties including: Hydrocephalus, Chiari Malformation, feeding tube dependency, Laringomalacia, Microtia, hearing and visual impairment . . . but through it all, this child displayed a mind so brilliant and adaptable that she amazes and inspires us all.
I would like to offer hope to those new to the journey of parenting a medically fragile, special-needs child. I want to share the realities we lived with- the challenges, the pain, the joy, and all we have learned.
I would like to increase awareness, sensitivity, and familiarity to what life is like as a mother to a medically challenged child.
"They said she wouldn't, she did . . .
They said she couldn't, she can . . .
They said she won't, but Oh she will"
Rhombencephalosynapsis/ Cerebello- Trigeminal Dermal Dysplasia Facebook Support Group