Unleashed: Diary of a Woman Vet (Paperback)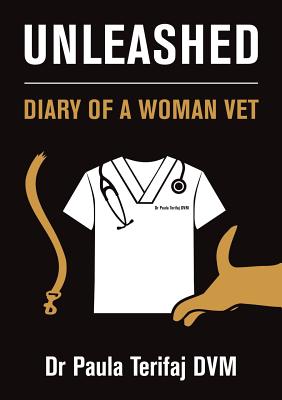 $16.95

usually available in 3-7 days
Description
---
There is always a why and here's mine.
I'm confident that I've packed these pages with knowledge that will positively impact your pet's life. Learn how to reduce costs for veterinary care - keeping your pet healthy and living longer. That is my why.
I wrote to expose the deadly sins of the pet food industry - revealing the truth about ongoing pet food recalls, sickness and even death. Other chapters will warn you that pets are receiving unnecessary vaccinations and way too often. It will be all the validation you need to confront this issue head on.
Part one begins with my pre-vet life, including four years at UC Davis. Part two is the meat and potatoes of my 25-year veterinary career. Part three finds me during my retirement years and at odds with a sociopath. Every chapter is a lesson learned sprinkled with hardship and the occasional victory.
Some readers will find this book to be a rare treasure trove of information. Some will simply enjoy my storytelling and pick up a few gems. Some will discover surprising facts - like it really is okay to feed pets 'people food' and more