The Big One: The Earthquake That Rocked Early America and Helped Create a Science (Hardcover)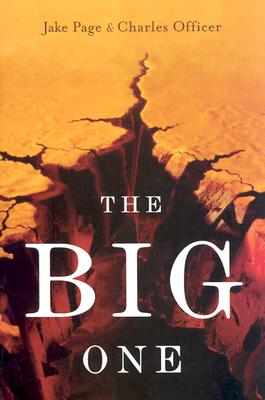 $24.00
Special Order - may be out of print
Description
---
In the early 1800s a series of gargantuan earth tremors seized the American frontier. Tremendous roars and flashes of eerie light accompanied huge spouts of water and gas. Six-foot-high waterfalls appeared in the Mississippi River, thousands of trees exploded, and some 1,500 people -- in what was then a sparsely populated wilderness -- were killed. A region the size of Texas, centered in Missouri and Arkansas, was rent apart, and the tremors reached as far as Montreal. Forget the 1906 earthquake -- this set of quakes constituted the Big One.
The United States would face certain catastrophe if such quakes occurred again. Could they? The answer lies in seismology, a science that is still coming to grips with the Big One.
Jake Page and Charles Officer rely on compelling historical accounts and the latest scientific findings to tell a fascinating, long-forgotten story in which the naturalist John James Audubon, the Shawnee chief Tecumseh, scientists, and charlatans all play roles. Whether describing devastating earthquakes or a dire year in a young nation, The Big One offers astounding breadth and drama.