Chee-Lin: A Giraffe's Journey (Hardcover)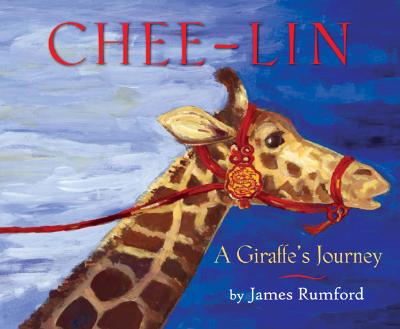 $17.00

Special Order - may be out of print
Description
---
Eighty years before Columbus, China sent ships to explore the world.
The Chinese discovered many marvelous things, but one discovery stood out above the others: the chee-lin.
This chee-lin was just a giraffe, but to the Chinese it was an omen of good fortune so rare that it had appeared only once before—at the birth of Confucius.
In a storybook in which each page evokes the richness of faraway places and long-ago days, James Rumford traces the chee-lin's journey from Africa to Bengal to China, weaving a tale not just of a giraffe but of the people he meets along the way. Chee-lin is a story for all time: of captivity and struggle, friendship and respect.
About the Author
---
Master storyteller James Rumford combines his love for art and history in his picture books. Each of his books is vastly different in its content, design, and illustrations but one aspect remains constant throughout his work: his passion about his subjects. Rumford, a resident of Hawaii, has studied more than a dozen languages and worked in the Peace Corps, where he traveled to Africa, Asia, and Afghanistan. He draws from these experiences and the history of his subject when he is working on a book. His book Sequoyah: The Cherokee Man Who Gave His People Writing was a 2005 Sibert Honor winner.
Praise For…
---
"A lovingly created, highly unusual book that will appeal to special readers . . . Richly colored, thick casein paintings on facing pages show people of the East African coast and of Bengal, the courtyard of the emperor's palace, and the woods of the Peking park that was Tweega's final home. A hand-drawn map shows the chronology of the animal's journey."--School Library Journal