Puddle Boots (Hardcover)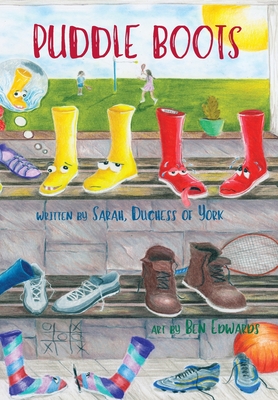 $19.99

usually available in 3-7 days
(This is a special order book which cannot be returned.)
Description
---
Isabee has new boots, perfect for splashing in puddles after rain.
No one told her they were magic
But when the boots shout, 'Jump ' and Isabee leaps into a puddle, she finds herself transformed into a mermaid in a magical underwater world.
Here she meets Aquanetta the little mermaid who takes her to the MerQueen's birthday celebrations.
Isabee is introduced to the creatures of the pond and joins the fun as they put on a spectacular show of synchronised swimming, aeronautic acrobatics and birthday serenades for their queen.
Puddle Boots is the first in a new series written by Sarah, Duchess of York and illustrated by Ben Edwards for the Duchess Serenity Collection. Each story features Isabee and her magical boots going on an adventure of discovery based on how water supports life.
You never know where you are going to go next with Puddle Boots.