Garden Poems (Everyman's Library Pocket Poets Series) (Hardcover)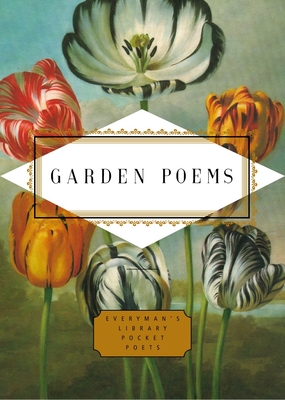 $14.95
Usually Ships in 1-5 Days
Description
---
The splendid poems in this collection both represent and glorify the cultivating instinct, and each of them succeeds in "annihilating all that's made," as Andrew Marvell puts it in one of the most famous of all English poems, "to a green thought in a green shade." Contents include poems on Paradises, Gardens of Love, Gardens in the Mind, Gardens and Seasons, Flowers, Gardeners, The Work of the Garden, Gardens of the Wild, City Gardens, Public Gardens, Ruined Gardens, and A Garden of Gardens. Contributors include John Milton, Ovid, E.E. Cummings, Thom Gunn, John Donne, James Merrill, Wallace Stevens, Robert Browning, Shakespeare, and many others.
About the Author
---
JOHN HOLLANDER is the author of more than a dozen books of poetry. His first, A Crackling of Thorns, was chosen by W. H. Auden as the 1958 volume in the Yale Series of Younger Poets. He wrote eight books of criticism, including the award-winning Rhyme's Reason: A Guide to English Verse and The Work of Poetry, and edited or coedited twenty-two collections, among them The Oxford Anthology of English Literature, American Poetry: The Nineteenth Century, and (with Anthony Hecht, with whom he shared the Bollingen Prize in Poetry in 1983) Jiggery-Pokery: A Compendium of Double Dactyls.

Mr. Hollander attended Columbia and Indiana Universities and was a Junior Fellow of the Society of Fellows of Harvard University. He taught at Connecticut College and Yale, and was a professor of English at Hunter College and the Graduate Center, CUNY. In 1990 he received a MacArthur Fellowship. He died in August 2013.