Democratizing the Enemy: The Japanese American Internment (Hardcover)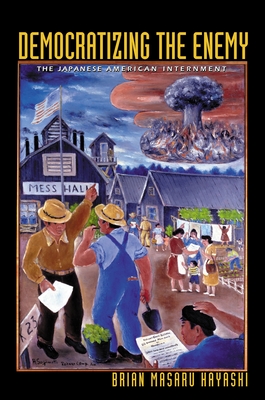 $42.50

Special Order - may be out of print
Description
---
During World War II some 120,000 Japanese Americans were forcibly removed from their homes and detained in concentration camps in several states. These Japanese Americans lost millions of dollars in property and were forced to live in so-called assembly centers surrounded by barbed wire fences and armed sentries.
In this insightful and groundbreaking work, Brian Hayashi reevaluates the three-year ordeal of interred Japanese Americans. Using previously undiscovered documents, he examines the forces behind the U.S. government's decision to establish internment camps. His conclusion: the motives of government officials and top military brass likely transcended the standard explanations of racism, wartime hysteria, and leadership failure. Among the other surprising factors that played into the decision, Hayashi writes, were land development in the American West and plans for the American occupation of Japan. What was the long-term impact of America's actions? While many historians have explored that question, Hayashi takes a fresh look at how U.S. concentration camps affected not only their victims and American civil liberties, but also people living in locations as diverse as American Indian reservations and northeast Thailand.
About the Author
---
Brian Masaru Hayashi is Associate Professor of Human Environmental Studies, Kyoto University, and author of For the Sake of Our Japanese Brethren: Assimilation, Nationalism, and Protestantism among the Japanese of Los Angeles, 1895-1942.