The Gothic Cathedral: Origins of Gothic Architecture and the Medieval Concept of Order - Expanded Edition (Bollingen #106) (Paperback)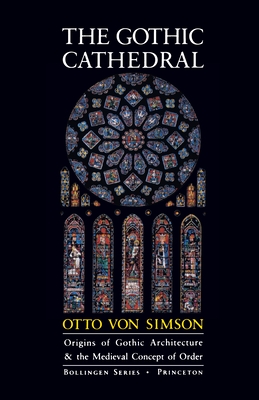 $45.00

usually available in 3-5 business days
Description
---
The classic work on Gothic religious architecture, now with added illustrations and a new section by the author on rose windows
No other monument of a culture so radically different from our own is as much a part of contemporary life as the Gothic cathedral. In this illuminating book, esteemed art historian Otto Georg von Simson explores how Gothic architecture is an expression of supernatural reality, and shows how, to those who designed and worshipped in the great cathedrals of France in the twelfth and thirteenth centuries, this symbolic function of sacred architecture overshadowed all others.
The Gothic Cathedral
takes readers from the birth of the Gothic style with the Basilica of St.-Denis to the consummation of the form in the majestic Cathedral of Chartres, revealing how these incomparable architectural masterpieces embodied the spiritual and intellectual order of the medieval world.
About the Author
---
Otto Georg von Simson (1912-1993) was professor emeritus of art history at the Free University of Berlin. His books include Sacred Fortress: Byzantine Art and Statecraft in Ravenna (Princeton).