The English Teacher (Paperback)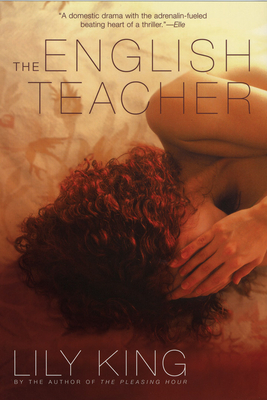 Description
---
" A] domestic drama with the adrenalin-fueled beating heart of a thriller."--Elle
"Beautifully written and carefully observed . . . King is a wildly talented writer." --Chicago Tribune

Fifteen years ago Vida Avery arrived alone and pregnant at elite Fayer Academy. She has since become a fixture and one of the best English teachers Fayer has ever had. Living on campus, on an island off the New England coast, Vida has cocooned herself and her son, Peter, from the outside world and from an inside secret. For years she has lived largely through the books she teaches, but when she accepts the impulsive marriage proposal of ardent widower Tom Belou, the prescribed life Vida has constructed is swiftly dismantled.
Peter, however, welcomes the changes. Excited to move off campus, eager to have siblings at last, Peter anticipates a regular life with a "normal" family. But the Belou children are still grieving, and the memory of their recently dead mother exerts a powerful hold on the house. As Vida begins teaching her signature book, Tess of the d'Urbervilles, a nineteenth-century tale of an ostracized woman and social injustice, its themes begin to echo eerily in her own life and Peter sees that the mother he perceived as indomitable is collapsing and it is up to him to help.
About the Author
---
LILY KING is the New York Times bestselling author of five novels, including Euphoria and Writers & Lovers, and the collection of short stories, Five Tuesdays in Winter. Her work has been awarded the Kirkus Prize, Barnes & Noble Discover Award, New England Book Award, New England Society Book Award, Maine Book Award, and a Whiting Award. She has been a finalist for the National Book Critics Circle Award and an alternate for the PEN/Hemingway Award. She lives in Portland, Maine.