Showing: What Pregnancy Tells Us about Being Human (Hardcover)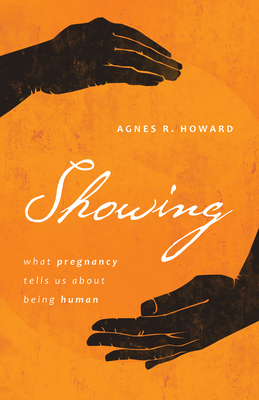 $21.99

Special Order - may be out of print
Description
---
Might pregnancy form women just as much as children?
When we talk about pregnancy, we too often end up talking clinically and sentimentally. Pregnancy is medical details and a whirl of emotions. It is vitamins and baby showers and feelings. But it is so much more. In
Showing
, Agnes Howard takes us beyond clinical reductionism and fluffy sentimentality to show us how to take pregnancy seriously as hard but important work. It is not just a bodily process, she argues, but an active work of care--one that underscores the generosity and mutual dependence we all require in order to live. It is an act of "radical hospitality" that shows us all what it means to be human. Howard delves into prenatal care literature from the Christian tradition to find images and vocabulary that elevate and honor pregnancy--not only for the benefit of expectant parents, but also their communities and the church. Taking pregnancy seriously does not entail viewing it as a woman's only role or romanticizing it. Instead,
Showing
maintains that thinking well about pregnancy can help not only childbearing women but all who surround them understand how to live together more faithfully.
About the Author
---
Agnes R. Howard has been teaching history and humanities in college settings for nearly two decades, moving recently from Gordon College in Wenham, Massachusetts, to Valparaiso University in Valparaiso, Indiana, where she teaches in Christ College, the honors college. Her research focuses on the history of childbirth, the culture of pregnancy, and women's health movements in the United States.