The Castle (Paperback)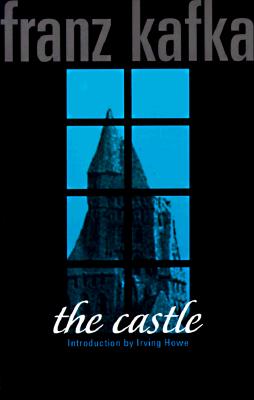 $11.96
Special Order - may be out of print
Description
---
(Book Jacket Status: Jacketed)

Arriving in a village to take up the position of land surveyor for the mysterious lord of a castle, the character known as K. finds himself in a bitter and baffling struggle to contact his new employer and go about his duties. As the villagers and the Castle officials block his efforts at every turn, K.'s consuming quest–quite possibly a self-imposed one–to penetrate the inaccessible heart of the Castle and take its measure is repeatedly frustrated. Kafka once suggested that the would-be surveyor in The Castle is driven by a wish "to get clear about ultimate things," an unrealizable desire that provided the driving force behind all of Kafka's dazzlingly uncanny fictions.

Translated by Willa and Edwin Muir


From the Hardcover edition.
About the Author
---
The son of a well-to-do merchant, Franz Kafka was born in Prague in 1883 and died of tuberculosis in a sanitorium near Vienna in 1924. After earning a law degree in 1906, he worked most of his adult life at the Workers Accident Insurance Company for the Kingdom of Bohemia in Prague. Only a small portion of his writings were published during his lifetime; most of them, including the three unfinished novels, Amerika, The Trial, and The Castle, were published posthumously.

Mark Harman holds a Ph.D. from Yale University and has taught German and Irish literature at Oberlin and Dartmouth. In addition to writing scholarly essays on Kafka and other modern authors, he has edited and co-translated Robert Walser Rediscovered: Stories, Fairy-Tale Plays, and Critical Responses and has translated Soul of the Age: Selected Letters of Hermann Hesse, 1891-1962. He teaches literature at the University of Pennsylvania.
Praise For…
---
"Of all Kafka's fiction this is the most personal. K. is not of course a mouthpiece for Kafka–he lacks Kafka's grave intelligence and humor–but his inner conflict between a taste for ordinary life and the demands imposed by his quest were in good part shared by Kafka . . . The Castle projects a greater strength of will than we have encountered in Kafka's earlier writings–an effort to overcome the muteness of existence." –from the Introduction by Irving Howe


From the Hardcover edition.