Far Reaches of Empire: War in Nova Scotia, 1710-1760 (Campaigns and Commanders #16) (Paperback)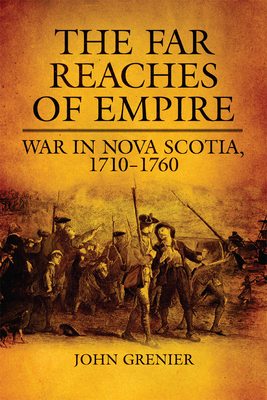 Description
---
The Far Reaches of Empire chronicles the half century of Anglo-American efforts to establish dominion in Nova Scotia, an important French foothold in the New World. John Grenier examines the conflict of cultures and peoples in the colonial Northeast through the lens of military history as he tells how Britons and Yankees waged a tremendously efficient counterinsurgency that ultimately crushed every remnant of Acadian, Indian, and French resistance in Nova Scotia.
The author demonstrates the importance of warfare in the Anglo-French competition for North America, showing especially how Anglo-Americans used brutal but effective measures to wrest control of Nova Scotia from French and Indian enemies who were no less ruthless. He explores the influence of Abenakis, Maliseets, and Mi'kmaq in shaping the region's history, revealing them to be more than the supposed pawns of outsiders; and he describes the machinations of French officials, military officers, and Catholic priests in stirring up resistance.
Arguing that the Acadians were not merely helpless victims of ethnic cleansing, Grenier shows that individual actions and larger forces of history influenced the decision to remove them. The Far Reaches of Empire illuminates the primacy of war in establishing British supremacy in northeastern North America.