DNA for Native American Genealogy (Paperback)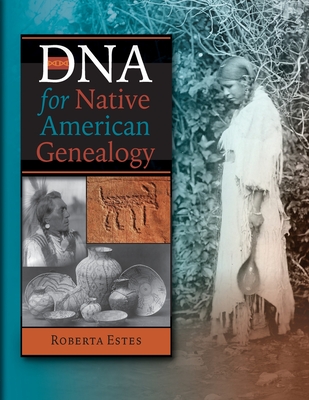 $34.95

usually available in 3-7 days
(This is a special order book which cannot be returned.)
Description
---
Written by Roberta Estes, the foremost expert on how to utilize DNA testing to identify Native American ancestors, this book is the first to offer detailed information and advice specifically aimed at family historians interested in fleshing out their Native American family tree through DNA testing.
Figuring out how to incorporate DNA testing into your Native American genealogy research can be difficult and daunting. What types of DNA tests are available, and which vendors offer them? What other tools are available? How is Native American DNA determined or recognized in your DNA? What information about your Native American ancestors can DNA testing uncover? This book addresses these questions and much more.
Included are step-by-step instructions, with illustrations, on how to use DNA testing at the four major DNA testing companies to further your genealogy and confirm or identify your Native American ancestors. Among the many other topics covered are: tribes in the United States and First Nations in Canada; ethnicity; chromosome painting; population genetics and how ethnicity is assigned; genetic groups and communities; Y DNA paternal direct line male testing; mitochondrial DNA maternal direct line testing; autosomal DNA matching and ethnicity comparisons; creating a DNA pedigree chart; native American haplogroups by region and tribe; ancient and contemporary Native American DNA.
Special features include numerous charts and maps; a roadmap and checklist giving you clear instructions on how to proceed; and a glossary to help you decipher the technical language associated with DNA testing.