Modernism and Subjectivity: How Modernist Fiction Invented the Postmodern Subject (Hardcover)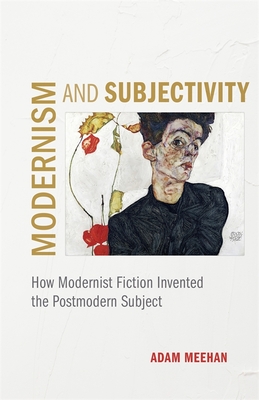 $45.00
usually available in 3-7 days
Description
---
In Modernism and Subjectivity: How Modernist Fiction Invented the Postmodern Subject, Adam Meehan argues that theories of subjectivity coming out of psychoanalytic, poststructuralist, and adjacent late--twentieth--century intellectual traditions had already been articulated in modernist fiction before 1945. Offering a bold new genealogy for literary modernism, Meehan finds versions of a postmodern subject embodied in works by authors who intently undermine attempts to stabilize conceptions of identity and who draw attention to the role of language in shaping conceptions of the self.
Focusing on the philosophical registers of literary texts, Meehan traces the development of modernist attitudes toward subjectivity, particularly in relation to issues of ideology, spatiality, and violence. His analysis explores a selection of works published between 1904 and 1941, beginning with Joseph Conrad's prescient portrait of the subject interpolated by ideology and culminating with Samuel Beckett's categorical disavowal of the subjective "I." Additional close readings of novels by F. Scott Fitzgerald, Aldous Huxley, James Joyce, Nathanael West, and Virginia Woolf establish that modernist texts conceptualize subjectivity as an ideological and linguistic construction that reverberates across understandings of consciousness, race, place, and identity. By reconsidering the movement's function and scope,
Modernism and Subjectivity
charts how profoundly modernist literature shaped the intellectual climate of the twentieth century.
About the Author
---
Adam Meehan is associate professor of English at Palomar College in San Marcos, California.