Strange Case of Doctor Jekyll And Mr. Hyde (Tor Classics) (Mass Market)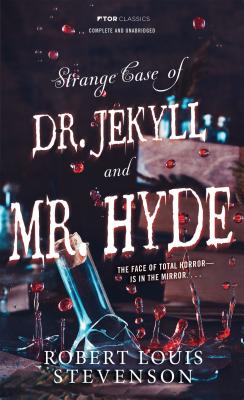 $5.99

usually available in 3-5 business days
Description
---
Tor Classics are affordably-priced editions designed to attract the young reader. Original dynamic cover art enthusiastically represents the excitement of each story. Appropriate "reader friendly" type sizes have been chosen for each title--offering clear, accurate, and readable text. All editions are complete and unabridged, and feature Introductions and Afterwords.

This edition of Strange Case of Dr. Jekyll and Mr. Hyde includes an Introduction and Afterword by Charles L. Grant.

British lawyer Mr. Utterson had proof. Hyde was a foul, twisted, shrunken creature who had brutally stomped a little girl and beaten an old man to death--for no reason. Hyde left a trail of evil across London; the mere sight of him made stranger violent with fear and disgust...

But Hyde was Dr. Jekyll's sole heir.

And that made no sense at all. Henry Jekyll was the kindest, most civil, most respected man in England. What power could a monster like Hyde hold over Jekyll's soul? Utterson vowed to solve the mystery, and free his friend from Hyde's clutches...until his hunt led to a horror beyond blackmail, beyond extortion; to a secret so shocking, so sickening, so personal--That the sheer terror of the truth could drive men mad...
About the Author
---
Robert Louis Stevenson was born in Edinburgh in 1850 and died in 1894. He studied at Edinburgh University and then went on to become a novelist, poet and travel writer. RLS wrote prolifically and among his most well known works are The Strange Case of Doctor Jekyll and Mr Hyde and Treasure Island. Darren Shan is the pen name of Darren O' Shaughnessey, as well as the main character of his bestselling series The Saga of Darren Shan. This series is also known as the Cirque du Freak series. Darren is currently writing his next series of books called the Demonata series.