Facing the Khmer Rouge: A Cambodian Journey (Genocide, Political Violence, Human Rights ) (Paperback)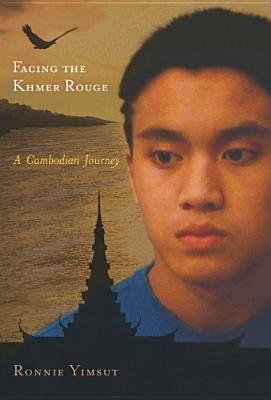 $34.95

usually available in 3-7 days
Description
---
As a child growing up in Cambodia, Ronnie Yimsut played among the ruins of the Angkor Wat temples, surrounded by a close-knit community. As the Khmer Rouge gained power and began its genocidal reign of terror, his life became a nightmare. In this stunning memoir, Yimsut describes how, in the wake of death and destruction, he decides to live.
Escaping the turmoil of Cambodia, he makes a perilous journey through the jungle into Thailand, only to be sent to a notorious Thai prison. Fortunately, he is able to reach a refugee camp and ultimately migrate to the United States, where he attended the University of Oregon and became an influential leader in the community of Cambodian immigrants. Facing the Khmer Rouge shows Ronnie Yimsut's personal quest to rehabilitate himself, make a new life in America, and then return to Cambodia to help rebuild the land of his birth.
About the Author
---
RANACHITH (RONNIE) YIMSUT is an author and activist and has been the subject of independent documentary films and reports by CBS News, NBC News, and PBS, among others. His many written works include Journey to Freedom and In the Shadow of Angkor. A senior landscape architect for the USDA Forest Service, he is also involved in national and international NGOs.

DAVID CHANDLER, Ph.D., author of the book's foreword, is a professor emeritus of history at Monash University in Australia.

DANIEL SAVIN, M.D.,, author of the book's afterword, is an associate professor of psychiatry at the University of Colorado Schoold of Medicine.