Sustaining Faith Traditions: Race, Ethnicity, and Religion Among the Latino and Asian American Second Generation (Paperback)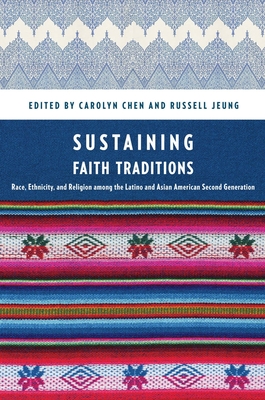 $30.00

usually available in 3-7 days
Description
---
Over fifty years ago, Will Herberg theorized that future immigrants to the United States would no longer identify themselves through their races or ethnicities, or through the languages and cultures of their home countries. Rather, modern immigrants would base their identities on their religions.
The landscape of U.S. immigration has changed dramatically since Herberg first published his theory. Most of today's immigrants are Asian or Latino, and are thus unable to shed their racial and ethnic identities as rapidly as the Europeans about whom Herberg wrote. And rather than a flexible, labor-based economy hungry for more workers, today's immigrants find themselves in a post-industrial segmented economy that allows little in the way of class mobility. In this comprehensive anthology contributors draw on ethnography and in-depth interviews to examine the experiences of the new second generation: the children of Asian and Latino immigrants. Covering a diversity of second-generation religious communities including Christians, Hindus, Buddhists, Muslims, and Jews, the contributors highlight the ways in which race, ethnicity, and religion intersect for new Americans. As the new second generation of Latinos and Asian Americans comes of age, they will not only shape American race relations, but also the face of American religion.
About the Author
---
Carolyn Chen is Associate Professor of Sociology and Asian American Studies at Northwestern University (Evanston, IL). She is the author of "Getting Saved in America: Taiwanese Immigration and Religious Experience."