National History and the World of Nations: Capital, State, and the Rhetoric of History in Japan, France, and the United States (Asia-Pacific: Culture) (Paperback)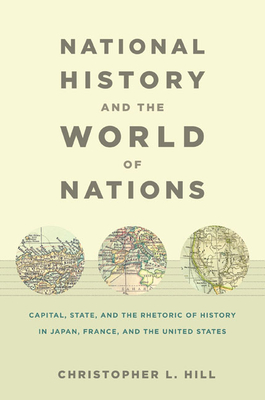 $28.95

Special Order - may be out of print
Description
---
Focusing on Japan, France, and the United States, Christopher L. Hill reveals how the writing of national history in the late nineteenth century made the reshaping of the world by capitalism and the nation-state seem natural and inevitable. The three countries, occupying widely different positions in the world, faced similar ideological challenges stemming from the rapidly changing geopolitical order and from domestic political upheavals: the Meiji Restoration in Japan, the Civil War in the United States, and the establishment of the Third Republic in France. Through analysis that is both comparative and transnational, Hill shows that the representations of national history that emerged in response to these changes reflected rhetorical and narrative strategies shared across the globe.
Delving into narrative histories, prose fiction, and social philosophy, Hill analyzes the rhetoric, narrative form, and intellectual genealogy of late-nineteenth-century texts that contributed to the creation of national history in each of the three countries. He discusses the global political economy of the era, the positions of the three countries in it, and the reasons that arguments about history loomed large in debates on political, economic, and social problems. Examining how the writing of national histories in the three countries addressed political transformations and the place of the nation in the world, Hill illuminates the ideological labor national history performed. Its production not only naturalized the division of the world by systems of states and markets, but also asserted the inevitability of the nationalization of human community; displaced dissent to pre-modern, pre-national pasts; and presented the subject's acceptance of a national identity as an unavoidable part of the passage from youth to adulthood.
About the Author
---
Christopher L. Hill is Associate Professor of Japanese Literature at Yale University.