Creating Ourselves: African Americans and Hispanic Americans on Popular Culture and Religious Expression (Paperback)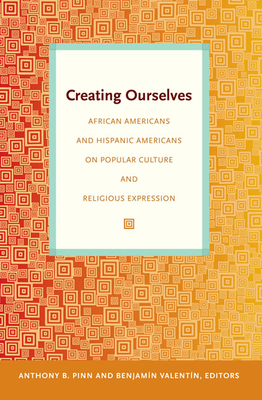 $29.95

usually available in 3-7 days
Description
---
Creating Ourselves
is a unique effort to lay the cultural and theological groundwork for cross-cultural collaboration between the African and Latino/a American communities. In the introduction, the editors contend that given overlapping histories and interests of the two communities, they should work together to challenge social injustices. Acknowledging that dialogue is a necessary precursor to collaboration, they maintain that African and Latino/a Americans need to cultivate the habit of engaging "the other" in substantive conversation. Toward that end, they have brought together theologians and scholars of religion from both communities. The contributors offer broadly comparative exchanges about the religious and theological significance of various forms of African American and Latino/a popular culture, including representations of the body, literature, music, television, visual arts, and cooking. Corresponding to a particular form of popular culture, each section features two essays, one by an African American scholar and one by a Latino/a scholar, as well as a short response by each scholar to the other's essay. The essays and responses are lively, varied, and often personal. One contributor puts forth a "brown" theology of hip hop that celebrates hybridity, contradiction, and cultural miscegenation. Another analyzes the content of the message transmitted by African American evangelical preachers who have become popular sensations through television broadcasts, video distribution, and Internet promotions. The other essays include a theological reading of the Latina body, a consideration of the "authenticity" of representations of Jesus as white, a theological account of the popularity of telenovelas, and a reading of African American ideas of paradise in one of Toni Morrison's novels.
Creating Ourselves
helps to make popular culture available as a resource for theology and religious studies and for facilitating meaningful discussions across racial and ethnic boundaries.
Contributors. Teresa Delgado, James H. Evans Jr., Joseph De Le n, Cheryl Kirk-Duggan, Angel F. M ndez Montoya, Alexander Nava, Anthony B. Pinn, Mayra Rivera, Suzanne E. Hoeferkamp Segovia, Benjam n Valent n, Jonathan L. Walton, Traci C. West, Nancy Lynne Westfield, Sheila F. Winborne
About the Author
---
Anthony B. Pinn is Agnes Cullen Arnold Professor of Humanities and Professor of Religious Studies at Rice University. His many books include Noise and Spirit: The Religious and Spiritual Sensibilities of Rap Music, The Black Church in the Post-Civil Rights Era, and Varieties of African American Religious Experience.Benjamin Valentin is Professor of Theology and Culture and Director of the Orlando E. Costas Lectureship in Latino(a) Theology at the Andover Newton Theological School. He is the author of Mapping Public Theology: Beyond Culture, Identity, and Difference and the editor of New Horizons in Hispanic/Latino(a) Theology. Pinn and Valentin are the editors of The Ties That Bind: African American and Hispanic American/Latino(a) Theologies in Dialogue.