Going Coastal New York City: Urban Waterfront Guide, Second Edition (Paperback)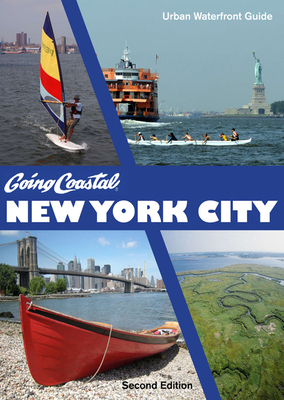 $30.00

Special Order - may be out of print
Description
---
Going Coastal New York City helps you discover the beaches, boardwalks, historic sights, and marine attractions, as well as the limitless opportunities for waterside fun, dining, and adventure, in New York City. Designed for travelers and locals alike, it offers the best, most comprehensive information on what is happening along NYC's 578 miles of coastline.
A useful companion for hikers, bikers, anglers, kayakers, wildlife watchers, coastal conservationists, and maritime history buffs, it offers:
- Information on hundreds of shoreline access points and public waterfront areas
- National, state, and city parks, wildlife refuges, and natural areas
- Basic site information, such as location, type of parking, and the availability of boat ramps,
fishing, swimming beach, trails, and restrooms
- A wide spectrum of water-based activities, including beachcombing, birding, boating,
swimming, scuba diving, surfing, bicycling, hiking, camping, and fishing
- Harbor fortifications, historic ships, maritime monuments, museums, and other maritime
heritage sites
- A list of great water festivals, annual events, and celebrations
- Detailed maps covering every mile of shoreline
- Assorted wildlife, flora and fauna, coastal facts, tides, weather, maritime time lines, and
environmental issues
- Brief biographies of "Notable Nauticals"--persons whose actions affected the local waterfront
- Listings of resources and public transit to help travelers plan and enjoy their trips All proceeds from the sale of this book support the programs of Going Coastal, Inc.
About the Author
---
BARBARA LaROCCO is president and founder of Going Coastal, Inc., an EPA Environmental Quality Award-winning nonprofit formed to connect people to coastal resources and promote the responsible use and public enjoyment of the waterfront environment. She is the author of The Mafia Cookbook: Recipes from Gangland Kitchens and a revised and updated edition of the WPA's seminal work A Maritime History of New York.