Giorgio Agamben: Beyond the Threshold of Deconstruction (Commonalities) (Paperback)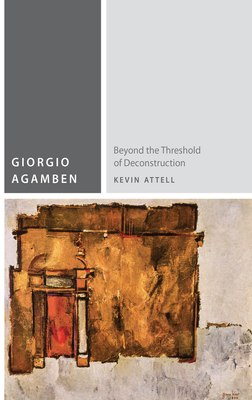 $28.00

usually available in 3-7 days
Description
---
Agamben's thought has been viewed as descending primarily from the work of Heidegger, Benjamin, and, more recently, Foucault. This book complicates and expands that constellation by showing how throughout his career Agamben has consistently and closely engaged (critically, sympathetically, polemically, and often implicitly) the work of Derrida as his chief contemporary interlocutor.
The book begins by examining the development of Agamben's key concepts--infancy, Voice, potentiality--from the 1960s to approximately 1990 and shows how these concepts consistently draw on and respond to specific texts and concepts of Derrida. The second part examines the political turn in Agamben's and Derrida's thinking from about 1990 onward, beginning with their investigations of sovereignty and violence and moving through their parallel treatments of juridical power, the relation between humans and animals, and finally messianism and the politics to come.
About the Author
---
Kevin Attell is Assistant Professor of English at Cornell University. He is the translator of Giorgio Agamben's The Open: Man and Animal (Stanford, 2003), State of Exception (Chicago, 2005), and The Signature of All Things by Giorgio Agamben.