The Space We're In (Paperback)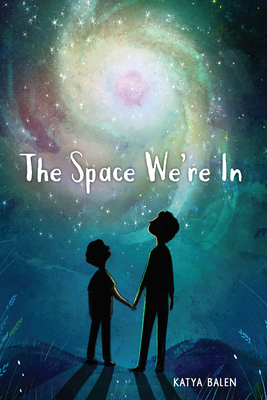 $8.99

Special Order - may be out of print
Description
---
Ten-year-old Frank has trouble navigating his relationship with his younger brother Max, who is autistic. Now in paperback.

Frank loves soccer, codes, riding his bike, and playing with his friends. His brother Max is five. Max only eats foods that are beige or white, hates baths, and if he has to wear a t-shirt that isn't gray with yellow stripes he melts down down down.

Frank longs for the brother he was promised by his parents before Max was born--someone who was supposed to be his biggest fan, so he could be the best brother in the world. Instead, Frank has trouble navigating Max's behavior and their relationship. But when tragedy strikes, Frank finds a way to try and repair their fractured family and in doing so learns to love Max for who he is.

In her debut novel, Katya Balen uses her knowledge of autism and experience working with autistic people to create an intriguing and intense yet always respectful family story.

For readers of Counting by 7s and The Curious Incident of the Dog in the Nighttime.
About the Author
---
Katya Balen lives just outside London with her boyfriend and their rescue dog. She's worked in a number of special schools for autistic children. She now runs Mainspring Arts, a non-profit that organizes creative projects for neurodivergent people. The Space We're In is her first novel.
Praise For…
---
★ "Frank's narration is an honest take on a child's experiences growing up with a special needs little brother, who sucks up parental energy and attention; he often shows signs of frustration with his brother for being different, with his father for not helping enough, and with himself for occasionally joining in with other kids who make fun of his brother just so he can fit in. It's a gut-wrenching story of loss, but through Frank's growing bond with Max it's also one of gain, and readers will be deeply moved."—The Bulletin of the Center for Children's Books, Starred Review
 
"[A] powerfully emotional debut . . . Balen, who has worked with autistic people in various settings, sensitively depicts the experience of love, and of loving a neurodiverse family member."—Publishers Weekly

"Balen's debut novel draws from her own experiences in a school for children with special challenges, and she balances the struggles of those with autism and those who love them in a book with an achingly huggable main character. . . .The mysteries of the universe, the complexities of life, and a protagonist readers will fall in love with."—Kirkus Reviews