Two-World Literature: Kazuo Ishiguro's Early Novels (Hardcover)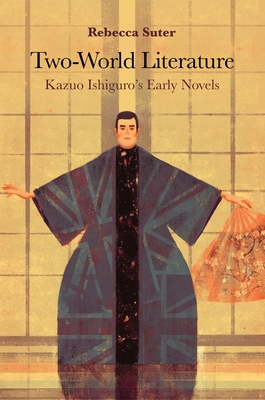 $62.00

usually available in 3-7 days
Description
---
In this study, Rebecca Suter aims to complicate our understanding of world literature by examining the creative and critical deployment of cultural stereotypes in the early novels of Kazuo Ishiguro. "World literature" has come under increasing scrutiny in recent years: Aamir Mufti called it the result of "one-world thinking," the legacy of an imperial system of cultural mapping from a unified perspective. Suter views Ishiguro's fiction as an important alternative to this paradigm. Born in Japan, raised in the United Kingdom, and translated into a broad range of languages, Ishiguro has throughout his career consciously used his multiple cultural positioning to produce texts that look at broad human concerns in a significantly different way. Through a close reading of his early narrative strategies, Suter explains how Ishiguro has been able to create a "two-world literature" that addresses universal human concerns and avoids the pitfalls of the single, Western-centric perspective of "one-world vision."
Setting his first two novels, A Pale View of Hills (1982) and An Artist of the Floating World (1986), in a Japan explicitly used as a metaphor enabled Ishiguro to parody and subvert Western stereotypes about Japan, and by extension challenge the universality of Western values. This subversion was amplified in his third novel, The Remains of the Day (1989), which is perfectly legible through both English and Japanese cultural paradigms. Building on this subversion of stereotypes, Ishiguro's early work investigates the complex relationship between social conditioning and agency, showing how characters' behavior is related to their cultural heritage but cannot be reduced to it. This approach lies at the core of the author's compelling portrayal of human experience in more recent works, such as Never Let Me Go (2005) and The Buried Giant (2015), which earned Ishiguro a global audience and a Nobel Prize. Deprived of the easy explanations of one-world thinking, readers of Ishiguro's two-world literature are forced to appreciate the complexity of the interrelation of individual and collective identity, personal and historical memory, and influence and agency to gain a more nuanced, "two-world appreciation" of human experience.
About the Author
---
Rebecca Suter is associate professor of Japanese studies and comparative literature at the University of Sydney.