Inupiaq Eskimo Nations of Northwest Alaska (Hardcover)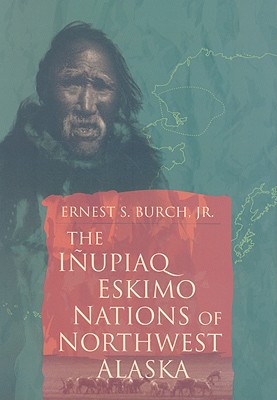 $49.95
Special Order - may be out of print
Description
---
In what distinguished anthropologist James VanStone has described as "a superb example of salvage ethnography," The Inupiaq Eskimo Nations of Northwest Alaska presents a social geography of this far corner of the continent as it was during the early historic period. Author Ernest S. Burch, Jr., who has studied the area for over thirty years, contends that the Inupiaq Eskimos of northwest Alaska were organized into several autonomous societies equivalent to nations as we think of them today, but at the hunter-gatherer level of complexity. This book is a clearly written introduction to these tiny nations; it is based primarily on information the author was given by the last generation of Inupiaq elders born while oral narrative still was the primary form of historical record for their societies.

The book emphasizes the identity of the nations in the region, their locations in space and time, and the numbers, lifeways, general distribution, and seasonal movements of their members. The discussion of each district includes brief summaries of previous research done there and accounts of how each nation met its demise during the second half of the nineteenth century.

The work presents a substantial body of information that has never been published in book form before, and that can never be acquired again. It will endure as a major connecting link between archeological and historical research in northwest Alaska, and thus is of critical importance to understanding long-term social change in the region.
About the Author
---
Ernest S. Burch, Jr., is a historical ethnographer specializing in the study of northern peoples, especially those of northwestern Alaska and the central Canadian Subarctic. He received his Ph.D. from the University of Chicago and has published extensively on the Iñupiat, the Caribou Inuit, kinship, and hunter-gatherer social organization. His recent books include The Iñupiaq Eskimo Nations of Northwest Alaska (University of Alaska Press 1998) and Alliance and Conflict: The World System of the Iñupiaq Eskimos (2005). He is currently a research associate of the Arctic Studies Center, Smithsonian Institution.