The Secret Promise: Return of the Wishing Star (Misadventures of Alyson Bell #6) (Paperback)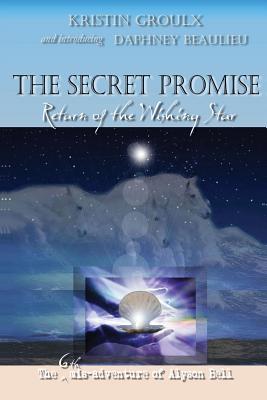 $12.00

usually available in 3-5 business days
(This is a special order book which cannot be returned.)
Other Books in Series
This is book number 6 in the Misadventures of Alyson Bell series.
Description
---
The final installment of the mis-adventures of Alyson Bell book series, a story about the soul journeys and time travel of teenage witch, Alyson, and the friends who she is timelessly connected to.
Sometimes the stars... wish upon us Just when things seem their bleakest and all hope is lost, a table is turned, a hand is given and a generous debt is paid, a promise kept. The stars knew it all along. It has always been their game and we the players. Alyson finds her way to the end of the path and finally discovers "home" has been with her all along and never left.
The wheel of the year turns once again. Beltaine. Union. In the last chapter of her elaborate book of her soul's journey through time and space, seventeen year old teenage witch Alyson Bell learns the final secret in her magical ancestry, a promise whispered before she was born. A promise made not by her Earthly parents, but those who watch over her soul, and the Earth Angels that travel with her. It is a tale of true love transcending through all dimensions, and Alyson is not a force to be reckoned with as she gains additional magical abilities. She must take a stand against the remaining evil forces which have now crossed over into Alyson's mundane world and are threatening changing its path forever. It must be stopped in time before the last Earth shifts into final position ... only one force can rule. Will it be Alyson who saves Earth?
Join Alyson Bell in The Secret Promise: Return of the Wishing Star, the sixth and final book in the mis-adventures of Alyson Bell series. It is told from the perspective of teenager Alyson Bell.