Fewer Things, Better: The Courage to Focus on What Matters Most (Paperback)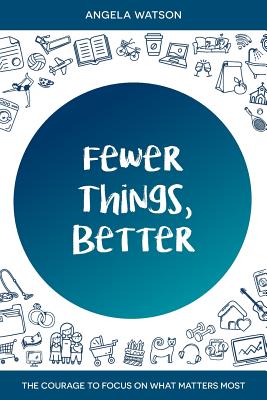 $24.99

usually available in 3-5 business days
(This is a special order book which cannot be returned.)
Description
---
Like most teachers, you want to use your life to make an impact -- not only in the classroom, but in your family, community, and the world.
And yet it feels impossible to have that focus when you're exhausted and overwhelmed. How can you make a difference when you're distracted by never-ending paperwork, meetings, errands, and housework? How can you give the best of yourself when you're bogged down with mundane tasks and unfulfilling obligations?
You'll never have enough time to do everything. But there is a way to free up time, attention, and energy for the things that really matter: the activities that truly impact student learning; the practices that make you a more effective educator; and the routines that make your home and personal life more fulfilling.
Throughout this book, you'll learn how to disrupt the status quo by challenging school and cultural norms. You'll also discover how to create healthy boundaries, overcome feelings of self-doubt, release yourself from perfectionism, and decide what work/life balance looks like for you.
Fewer Things, Better will help you challenge the correlation between hours worked and effectiveness. It's not about how much you're working; it's what you're focusing on.
As you read, you'll gain clarity on what's most important in every aspect of your life and work so you can allocate time to your biggest priorities. You'll deepen the courage it takes to live with intentionality, so you can do more of what you love and let go of habits and expectations which aren't serving you well.
It's time to release yourself from the feeling of never having done enough.
It's time to stop giving in to the pressure to be constantly busy.
It's time to do fewer things, so what remains can be done even better.