High White Notes: The Rise and Fall of Gonzo Journalism (Paperback)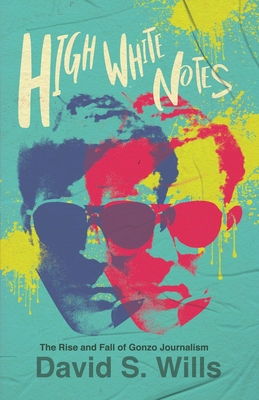 $24.00

usually available in 3-7 days
(This is a special order book which cannot be returned.)
Description
---
High White Notes is a critical examination of the writing of Hunter S. Thompson. It is arranged biographically in order to connect life events with literary development. It places the author in his proper literary context by examining those writers whose work he admired - Conrad, Hemingway, Fitzgerald, Donleavy, Burroughs - and explores how he developed one of the most unique and brilliant voices in twentieth-century American literature.
This book is divided into two parts: The Rise, which documents the development of Thompson's unique literary style; and The Fall, which charts his spectacular descent into chronic writer's block and mediocrity. The first half largely explores how and why he developed his peculiar style of writing and the second explains why he failed to push it further and why the writing done during this period was incredibly poor compared to what came before it. In each sense, representative works (both well-known and previously unknown) are used to examine his literary techniques.
The title, High White Notes, refers to a quote by F. Scott Fitzgerald, which was of great importance to Hunter Thompson. He never sought perfection in his work, but rather pursued brief flashes of brilliance, such as the famed wave passage in Fear and Loathing in Las Vegas or the Edge section of Hell's Angels. Although the scope of this book is quite broad, this is the general frame, which is fitting given that Thompson used Fitzgerald as a model throughout almost his entire life. This book explores his attempts to emulate Fitzgerald and others (primarily Hemingway, Conrad, and Donleavy), looking into why he later departed from these literary templates.
Ultimately, the aim of High White Notes is to give serious literary consideration to one of the most important and misunderstood American writers of the twentieth century without falling victim to the weaknesses of previous publications, which were primarily a focus on salacious details and biographical errors due to underestimating the scope of Thompson's propensity for self-mythologising. It is a highly critical work, which will dissect his weakest efforts as well as his finest, in search of the first comprehensive analysis of Gonzo - a form of literary journalism that previously defied categorisation.