Q&A Four-Year Journey for Couples (Hardcover)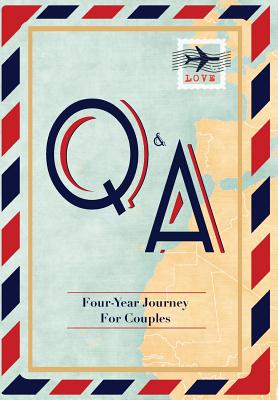 $19.99
usually available in 5-10 days
Description
---
Looking for a new adventure in your relationship?
We have the perfect travel themed question a day for you
This 4 year journey book takes you & your partner on the adventure of a lifetime. Wind down each evening together & complete the question/prompt of the day. Some questions will be very easy to answer & others will be thought provoking. The most important part is to have fun and reminisce about how your lives have changed throughout the years Featuring questions, prompts, & scenarios such as:
"What do you miss the most about your partner when they are away?"
"What is on your couples to-do list?"
"Scenario: You find a time machine... What historical event would you go witness?"