Mean Joe Greene: Built By Football (Paperback)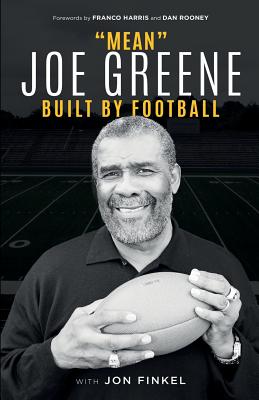 $14.99

usually available in 3-7 days
(This is a special order book which cannot be returned.)
Description
---
Many years before he would anchor the most-feared, most-successful defense the NFL had ever seen, Joe Greene was just a big kid from Temple, Texas who was a timid, self-admitted awful athlete struggling to find his confidence as a teenager being raised by a single mother.
In his compelling, eye-opening autobiography, Greene takes readers on an unprecedented tour of his life, explaining the people who influenced him and the events that shaped him, from humiliating high school embarrassments to the grit and guts that led to four Super Bowl titles.
Mean Joe Greene: Built By Football is the inside story of how a series of mentors, mindset changes and maybe some luck helped a young man turn a scholarship offer from a small college in Texas into a selection as an All-American, a first-round draft selection in the NFL and a life in in football that would net him six Super Bowl rings, including two as a coach.
As the first book in the Football Matters' 'Built By Football' series, Greene discusses how football helped shape his character, his leadership skills, taught him humility and integrity, and helped him learn the lessons he would use throughout his life as a player, husband, father, friend and coach.