British Cultural Identities (Hardcover)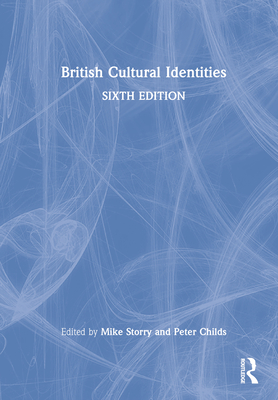 Description
---
The sixth edition of British Cultural Identities assesses the degree to which being British impinges on the identity of the many people who belong to contemporary Britain.
Twenty-first-century British identity is analysed through the various and changing ways in which people who live in the UK position themselves and are positioned by their culture. Using examples from contemporary and popular culture, each chapter covers one of eight intersecting themes including places and peoples, education, work and leisure, gender, sex and the family, youth culture and style, class and politics, ethnicity and language, religion, and heritage. This new edition is fully updated to include the latest information on Britain in the 2020s. It explains the influences that shape British identities and outlines the important current debates stemming from cultural, social, and political change. Considering contemporary touchstones and recent national statistics, the contributors place modern British life in the context of the activities, events, and society found in the UK across recent decades.
The book is the perfect introductory text for students of contemporary British society, containing photographs, tables, timelines, discussion questions, cultural examples and suggestions for further resources at the end of each chapter.
About the Author
---
Mike Storry was Senior Lecturer in English at Liverpool John Moores University and is now a freelance writer. He co-edited the Encyclopaedia of Contemporary British Culture (Routledge 1999) with Peter Childs.Peter Childs is Professor of English at Newman University, Birmingham, and author of many books, including Modernism (3rd edition, Routledge 2016).