Essence and Energies: Being and Naming God in St Gregory Palamas (Hardcover)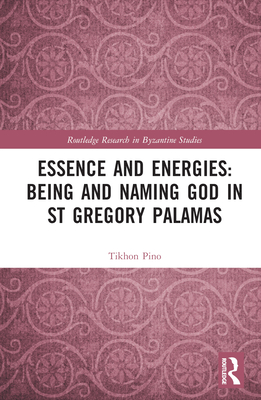 Description
---
St. Gregory Palamas (ca. 1296-1357) is among the most well-known and celebrated theologians of late Byzantium. This book provides a comprehensive account of the essence-energies distinction across his twenty-five treatises and letters written over a twenty-year period.
An Athonite monk, abbot, and later Metropolitan of Thessalonica, Gregory is remembered especially for his distinction between God's essence and energies, and his celebrated doctrine still generates a great deal of debate. What does Palamas actually mean by the term energies? Are they 'activities' that God performs, and if so, how can they be eternal and uncreated? Indeed, how could God be simple if he possesses energies distinct from his essence? Going beyond the Triads and the One Hundred and Fifty Chapters, this book explores Palamas's answers to these long-standing questions by analyzing all of the treatises produced by Palamas between the years 1338 and 1357. It seeks to understand what Palamas means when he speaks of God's energies, how he seeks to prove that they are distinct from the divine essence, and how he explains that this distinction in no way violates the unity and simplicity of the one God in Trinity.
Essence and Energies is a useful resource for upper-level undergraduates, postgraduates, and scholars interested in Byzantine theology in the fourteenth century.
About the Author
---
Tikhon Pino is Assistant Director of the Pappas Patristic Institute at Holy Cross Greek Orthodox School of Theology. He holds a PhD from Marquette University, an MTS from Holy Cross, and a BA in Classics from the Catholic University of America. He has published widely on the Greek theological tradition, specializing in the reception of patristic thought in Late Byzantium.