A Privateer's Promise (Hardcover)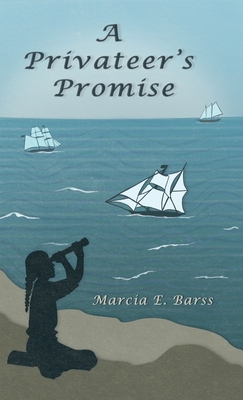 $25.99

usually available in 3-5 business days
(This is a special order book which cannot be returned.)
Description
---
Liza is the nine-year-old daughter of Joseph Barss Jr., captain of the privateer schooner Liverpool Packet. Her father promised she could sail with him sometime, but he won't take her when he's privateering, chasing and capturing American merchant ships during the War of 1812. Boys her age go to sea on sailing ships, but everyone says it's not for girls. Liza's determination to find a way to sail on a merchant ship may get her into a lot of trouble. Will she risk the danger for the thrill of sailing?

During the War of 1812, privateer ships sailing out of Liverpool were licensed by the governor of Nova Scotia to capture American merchant ships along the North Atlantic coast. The privateers helped defend the coast, provided information for the Royal Navy, and disrupted the Americans' supply line by capturing their merchant ships. The captured ships were brought to Halifax, where the ship and its cargo were auctioned off.

In A Privateer's Promise, family life in the early nineteenth century is described through the eyes of a privateer's young daughter. When privateers were on voyages for months at a time, their families managed the challenges of daily living, while always thinking of the men at sea and hoping for their safe return.