Dante's Divine Comedy in Early Renaissance England: The Collision of Two Worlds (Paperback)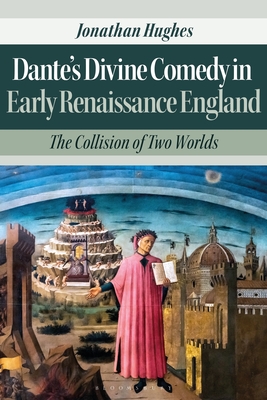 $30.95

Coming Soon - Available for Pre-Order Now
Description
---
Dante's Divine Comedy in Early Renaissance England compares the intellectual, emotional, and religious world of Dante in 13th-century Florence with that of a group of English intellectuals gathered around Humphrey, Duke of Gloucester, uncle of the King, Henry VI.
Here, Jonathan Hughes establishes that there was a Renaissance in 15th-century England, encouraged by the discovery and translations of works of Greek philosophers and developments in science and medicine; and that vernacular writers in Gloucester's circle, such as John Lydgate and Robert Hoccleve, were of fundamental importance in exploring the meaning of the self and man's relationship with the natural world and the classical past. However, the appearance in 15th-century England of Dante's 'Commedia', the most popular work of the Middle Ages, served to remind writers and readers of the cost of intellectual enquiry: the loss of faith in a harmonious and beautiful world; the redemptive power of the love of a woman; and the tangible presence of an afterlife. Engagingly written and meticulously researched, this innovative study shines a new perspective on Dante scholarship as well as offering a unique anaylsis of intellectual thought and culture in 15th-century England.
About the Author
---
Jonathan Hughes is Honorary Research Fellow at the University of Exeter, UK. He is also Guest Lecturer at the Exeter Centre for the Study of Esotericism, UK. His books include Pastors and Visionaries: Religion and Secular Life in Late Medieval Yorkshire (1988), The Religious Life of Richard III (1997) and Arthurian Myths and Alchemy: The Kingship of Edward IV (2002).