The Many Drafts of D. H. Lawrence: Creative Flux, Genetic Dialogism, and the Dilemma of Endings (Historicizing Modernism) (Paperback)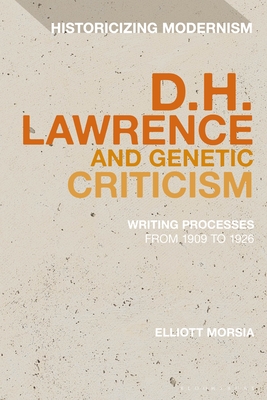 Description
---
Winner of the DHLSNA Biennial Award for a Book by a Newly Published Scholar

Exploring draft manuscripts, alternative texts and publishers' typescripts, The Many Drafts of D. H. Lawrence reveals new insights into the writings and writing practices of one of the most important writers of the 20th century. Focusing on the most productive years of Lawrence's writing life, between 1909 and 1926 - a time that saw the writing of major novels such as Women in Love and the controversial The Plumed Serpent, as well as his first major short story collection - this book is the first to apply analytical methods from the field of genetic criticism to the archives of this canonical modernist author.

The book unearths and re-evaluates a variety of themes including the body, death, love, trauma, depression, memory, the sublime, selfhood, and endings, and includes original transcriptions as well as reproductions from the manuscripts themselves. By charting Lawrence's writing processes, the book also highlights how the very distinction between 'process' and 'product' became a central theme in his work.

About the Author
---
Elliott Morsia is an Independent Scholar and former Visiting Lecturer at Royal Holloway, University of London, UK.