The Northern Clemency (Paperback)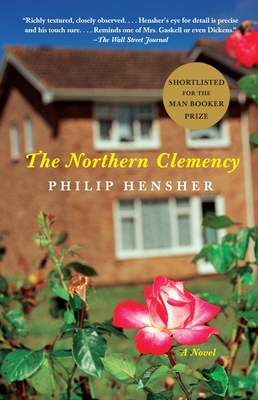 Staff Reviews
---
Short-listed for The Man Booker Prize, this engrossing novel concerns two working-class families, the Sellers and Glovers, neighbors in Sheffield, England in the 1970's. The author follows both families and their interaction over three decades, focusing in particular on Tim Glover and how two seemingly inconsequential acts of cruelty impact each family.
Expansive and deeply moving, "The Northern Clemency" is storytelling at its best, filled with Dickensian minor characters and subplots, the action moving seamlessly back and forth between Sheffield and London and eventually Sydney, Australia.
~John
— From
John
Description
---
In 1974, the Sellers family is transplanted from London to Sheffield in northern England. On the day they move in, the Glover household across the street is in upheaval: convinced that his wife is having an affair, Malcolm Glover has suddenly disappeared. The reverberations of this rupture will echo through the years to come as the connection between the families deepens. But it will be the particular crises of ten-year-old Tim Glover—set off by two seemingly inconsequential but ultimately indelible acts of cruelty—that will erupt, full-blown, two decades later in a shocking conclusion.
 
Expansive and deeply felt, The Northern Clemency shows Philip Hensher to be one of our most masterly chroniclers of modern life, and a storyteller of virtuosic gifts.
About the Author
---
Philip Hensher's novels include Kitchen Venom, which won the Somerset Maugham Award, and The Mulberry Empire, which was long-listed for the Man Booker Prize. Chosen by Granta as one of its best young British novelists, he is professor of creative writing at Exeter University and a columnist for The Independent. He lives in London.
Praise For…
---
"A richly textured, closely observed saga. . . . Hensher's eye for detail is precise and his touch sure. . . . Reminds one of Mrs. Gaskell or even Dickens."
—Wall Street Journal
 
"Symphonic. . . . A strong, ambitious work. . . . Hensher creates, with sumptuous thoroughness, a whole world."
—Seattle Times
 
"Dazzling. . . . Haunting. . . . Relentlessly enveloping. . . . A piercingly insightful group portrait."
—The New York Times
 
"Absorbing. . . . [Hensher] writes with such illuminating attention to the flutterings of everyday hope and despair that you come away from these pages feeling like a more insightful person."
—The Washington Post
 
"Admirable. . . . A state-of-the-art state-of-the-nation novel."
—Wall Street Journal
 
"Invites comparison to Jonathan Franzen's The Corrections or Claire Messud's The Emperor's Children, but Hensher is a gentler satirist and treats his characters more tenderly."
—Washington Post
 
"Universal. . . . Hensher's humanism, equal parts humor and sympathy, feels especially welcome. Reading it is a bit like wandering through your old neighborhood, listening in on the thoughts of the residents in each house, finally able to apprehend the hilarious, pitiful and miraculous expanse of it all."
—Salon.com
 
"Masterful. . . . The real thing: a book that engages with all our daily heartbreak and moments of heady joy as we live fully in the world. . . . A welcome antidote to the often synthetic concerns of too many novels."
—Richmond Times-Dispatch
 
"Brilliantly styled. . . . Hensher is fascinatingly good on how social transformation manifests itself in the textures, colours and manners of a culture. . . . Not only extremely funny, but also deeply humane."
—Sunday Times (London)
 
"Remarkable. . . . As emotionally engaged as political satire and as compulsively readable as a saga. . . . At the heart of the elegant narrative architecture, the fine comic timing and exuberant detail, there flickers a sense that generosity, a sense of others, is the best we can do. . . . Dazzling."
—Sunday Telegraph (London)
 
"A tremendous book. . . . Hensher has composed not so much a condition-of-England as a condition-of-humanity novel, which is gripping and surprising and shocking in all kinds of unpredictable ways, and enormously wide in psychological and moral scope."
—Philip Pullman, author of The Golden Compass
 
"Literary magic. . . . An astonishing joy to read."
—St. Louis Post-Dispatch
 
"This is the most absorbing and enjoyable novel I've read since the heyday of A. S. Byatt. . . . Such is Hensher's wit and humanity and so rich in detail is his crowded canvas, we soon realize that the novel is indeed a modern epic. . . . You won't want to skip a single sentence. It strides along, packed with cherishable observations."
—Roger Lewis, Sunday Express (London)
 
"Combining [Hensher's] intelligence with humanity and storytelling drive, The Northern Clemency powerfully slices and preserves 20 years of British life and deserves to be remembered for at least that length of time. . . . As clever and as elegant as Hensher's previous books."
—Esquire
 
"An engrossing and hugely impressive novel. . . . Hensher is a brilliant anatomist of familial tension and marshals his large cast of characters deftly. He has an impeccable eye for nuances of character and setting."
—The Times (London)
 
"Dickensian. . . . A portrait of the changing face of northern England from the Thatcher era to the early days of Tony Blair. . . . So precisely rendered, one can easily imagine it becoming required reading for set designers everywhere."
—Christian Science Monitor
 
"A truly fine achievement. . . . It is a tribute to Hensher's powers of invention that this saga becomes so involving that no detail is too small. And Hensher is at his brilliant best in the details."
—New Statesman (UK)
 
"An enjoyable nostalgia fest as well as an acute cultural history of provincial England. . . . Engrossing, amusing and moving."
—Independent (London)
 
"A fluent and immensely readable piece of work, sustained by a pleasure in its details. . . . There is a timelessness about Hensher's vision that is quite unusual these days, suggesting a quietly desperate but stable Englishness that carries on unchanged beneath a surface that is slowly becoming a little more glitzy, a little richer."
—Irish Times