The Shivering Sands (Paperback)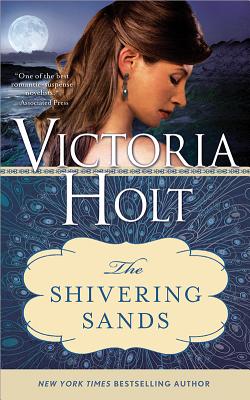 Description
---
"One of the supreme writers of gothic romance, a compelling storyteller whose gripping novels have thrilled millions."—RT Book Reviews
Her sister's mysterious disappearance will lead her to a deadly secret…
Caroline Verlaine knows something is wrong. Her sister has gone missing and no one can tell her why. The only option is to go where Roma was last seen—an estate with a deadly history.
The Stacy family has lived off the Dover coast for generations, carefully navigating the treacherous quicksands nearby. But the sands aren't Caroline's biggest threat. Everyone here has a secret, especially the enigmatic young heir Napier Stacy. No matter where Caroline turns, the ground she walks is dangerous. And the closer Caroline comes to unraveling the truth, the closer she comes to sharing her sister's fate.
What readers are saying about The Shivering Sands
"The feel of this story was similar to that of Rebecca—the sort of dark, shivery, mysterious feeling. The end was WAY better in my opinion, though. Definitely a good read!"
"This is a five-star historical, romance, mystery, psychological thriller."
"The most suspenseful book ever, and many years later, after having read countless Holt books, I can safely say that this is her best work."
About the Author
---
Eleanor Alice Burford Hibbert, better known to readers as Victoria Holt, Philippa Carr, and Jean Plaidy, was one of the world's most beloved and enduring authors. Her career spanned five decades and she continued to write historical fiction and romantic suspense until her death in 1993.